SPIRITUAL ALCHEMY CLASS ARCHIVES
We are so excited to welcome you to our Spiritual Alchemy Class Archives.
Watch the following video for a special message from Chief Apostle D. DeWayne Rudd, Sr.
Thanks for being a VIP Spiritual Alchemy Class Partner!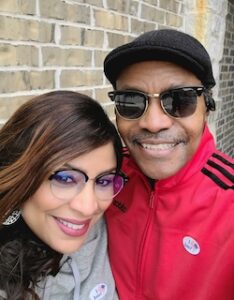 Important Information to access

the

video archives for Spiritual Alchemy Class!
Spiritual Alchemy Class Video Archives is a VIP monthly subscription.
You will have access to hundreds and hundreds of videos which are classes taught by the phenomenal teacher
Chief Apostle D. DeWayne Rudd, Sr.
New videos will be uploaded weekly.
The monthly subscription is $100.00.
Your subscription fee will renew monthly.
1. After you click the following link you will be asked to set up an account to log-in and access the video archive.
2. You will need to have a credit/debit card ready to pay the fee today and it will automatically renew monthly.
3. Once your account is set up you will immediately be able to access the videos 24×7. Watch the videos at your leisure.
Please email contactus@ccacuniversal.org for assistance.
Chief Apostle D. DeWayne Rudd, Sr. & First Lady Pierrette Rudd